The once deserted Nyksund – "city of the sea" – is a wonderful little perla outer edge of Vesterålen!
Nature is strong and powerful, weather, wind and light changes constantly, and the weight of history is clearly discernible in and between weathered houses …
This gives the place a special atmosphere and a unique energy in recent years has attracted ever more creative souls from around the world.
And it makes Nyksund to an exciting and inspiring place to live and stay – and visit! Not least for those seeking inspiration and depth out of the ordinary … 🙂
These stunning surroundings, we want to share with more!
We want Nyksund to be a living venue for creative and spiritual souls, and that whoever wants to find inspiration – and recreation – in and from the powerful and rugged landscapes should have the opportunity for it …
So in 2014 we established NYKSUND COURSE & RETREAT CENTER in Nyksund's oldest residential building – originally built as a 10-man fishermans hut in 1881 – and that lays a stone's throw from Nyksund harbor. This building contains, among others, 5 rooms with 12 beds, two living rooms adapted for convention and meeting business, modern kitchen, and dining options for up to 20 guests.
In 2015 we expanded into Nyksund ART Gallery in "The Old Bakery" from the 1930's vis a vis the main building – a small intimate gallery of about 35 m2 for professional artists – as well as on the 1st floor an apartment for visiting kunstere, retreat guests and others. It also includes an architectural office in the old bakery outlet.
The gallery consists of two exhibition spaces with slightly different character:
One exhibition room is bright and open, and features, among other, a glass wall facing the ocean – and a long and practical bench, where you can also sit and watch the view … 🙂
The second exhibition space – the original bakery – is more enclosed in character with ia thick brick walls, and exhibit niches in the windows.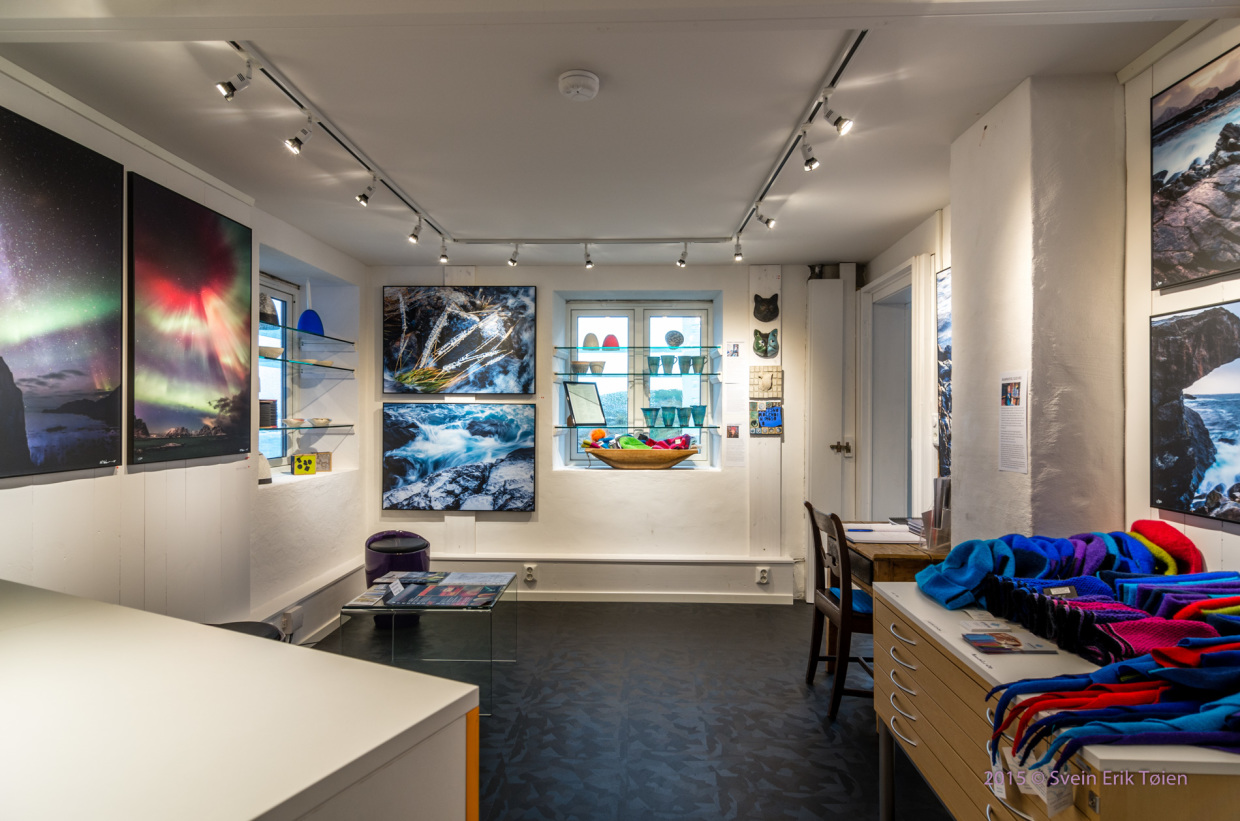 The two exhibition rooms are connected together by two door openings – which inter alia allows visitors to circulate between the exhibition rooms … 🙂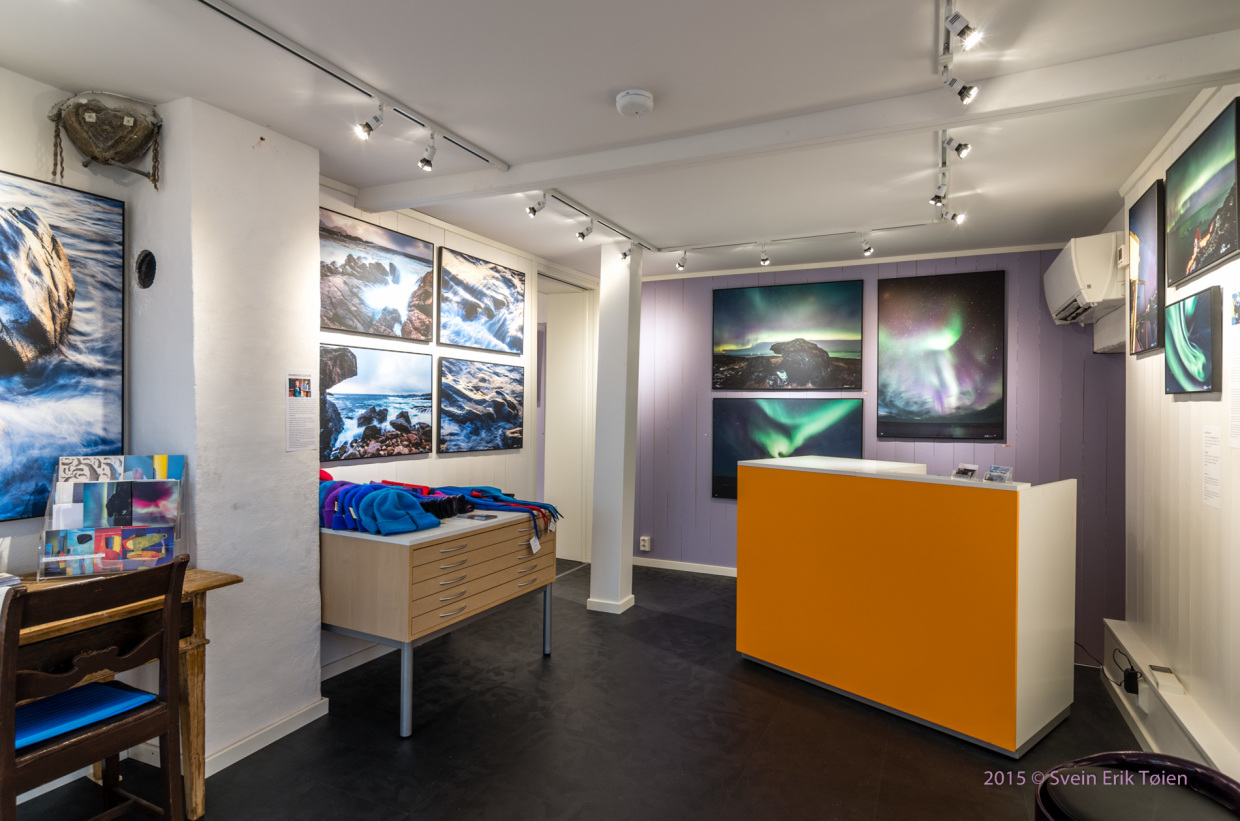 When designing the premises we have tried to create the most flexible solutions so that the premises, in addition to acting as gallery and exhibition space, also can be used as a workshop for visiting artists, meeting and training facilities for courses/ conference guests and workshops – and meditation for retreat guests and others – and much more!
Welcome to NYKSUND COURSE & RETREAT CENTER – meeting point for creativity, spirituality and recreation!
For further information on the premises and what it is equipped with – look under "Products and Services" 🙂
Save