Nyksund ART Gallery is an all year round open gallery.
"SUMMER EXIHBITION 2017″ – EXHIBITION OPENING 15 JUNE KL. 19:00.
Opening hours during the "Summer Exhibition 2017" 15.06 – 20.08.2017:
Open every day except Monday.
June: Kl. 14-17.
July: Kl. 12-18
August: Kl. 14-17.
Other times can be arranged. Outside the summer season open some weekends and on request.
Contact Info:
Mobile / sms: + 47 99 38 12 77
Email: post@nyksundretreat.com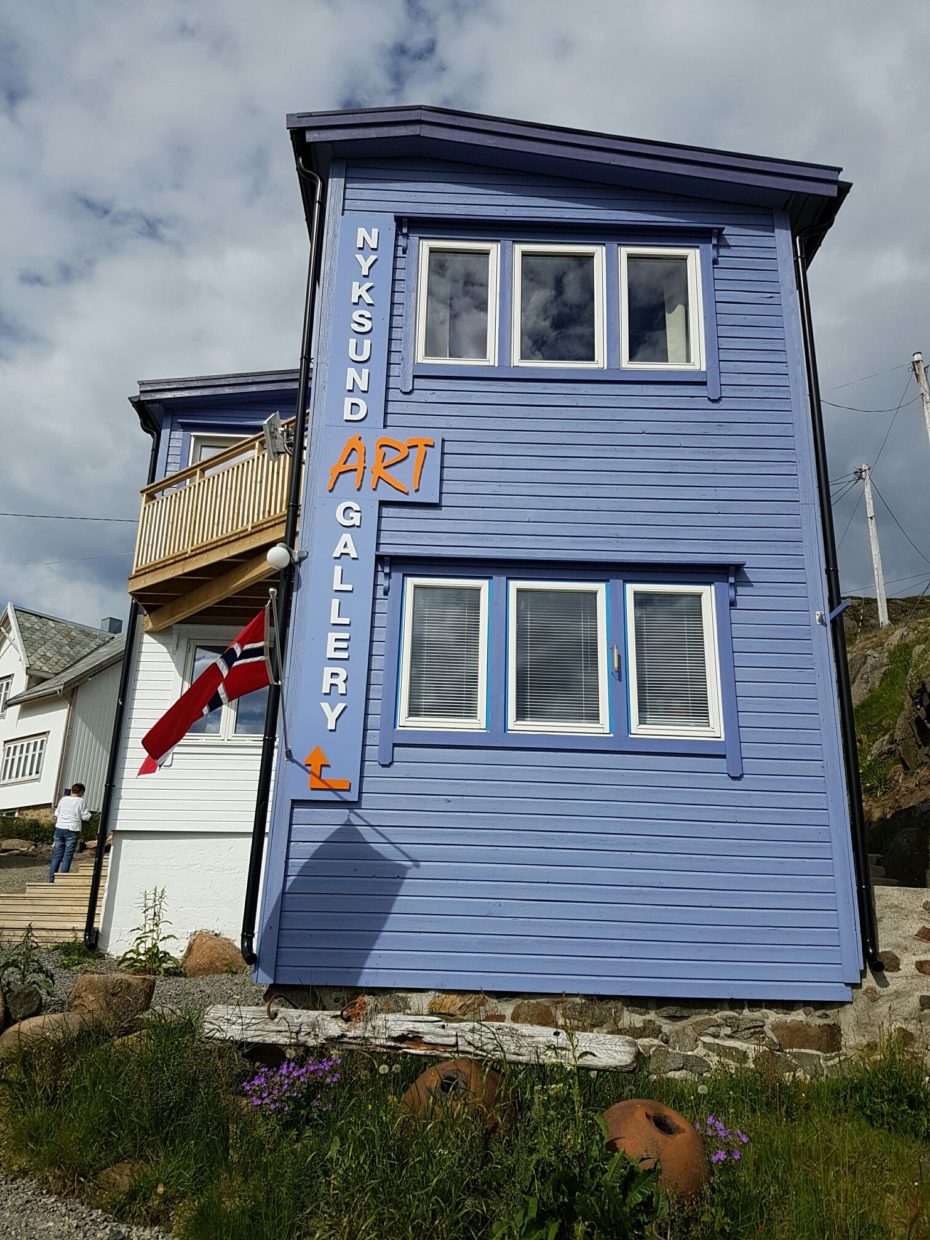 Norwegian flag on the facade means open gallery! 🙂